These shelties & their owners have done a wonderful job in different performance events & venues. Their pictures & accomplishments are posted here to let you know that they can still do the work that shelties have always been bred to do. A herding sheltie is a working sheltie and they must first be responsive to their owner (bidability & trainability) in order to complete their tasks given to them to earn these titles & honors.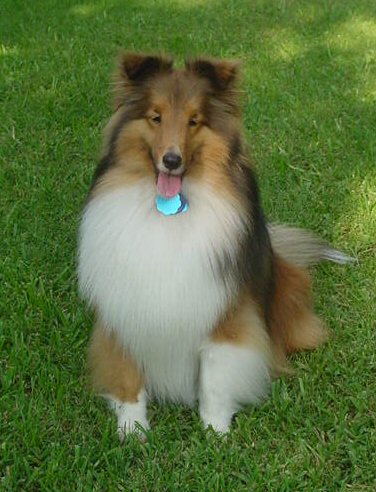 'Beamer'...Creekside's 'Lil Deuce Coupe, RN, RA, CGC, TD
BTW, Beamer isn't named after a BMW, he is named after Virginia Tech's football coach, Todd Beamer.
*News Flash* Beamer went BOB & won the Herding Group at the Charleston Kennel Club's Fun Day Event May 1, 2010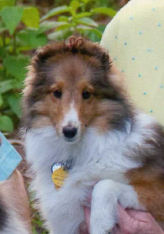 'Joy"....Creekside's Simply Irresistible RN, CGC
Way to go Elaine & Joy!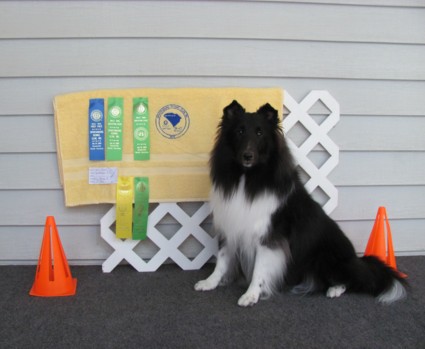 Creekside's Nightingale, RN,RA,BN, CGC 'Gayle'
Gayle competed in the Simpsonville Trials (Oct 22-23, 2011).
Saturday: In the Beginner Novice class--Score of 196 and 3 rd Place to finish her Beginner Novice title.
In the Rally Advanced class--Score of 86 and 5 th Place to finish her Rally Advanced title.
Sunday: She earned an extra leg in the Beginner Novice class with a score of 198 & a 1 st Place finish!
In the Rally Advanced class she earned an extra leg with a score of 90 & a 5 th Place finish. Congratulations, Gayle!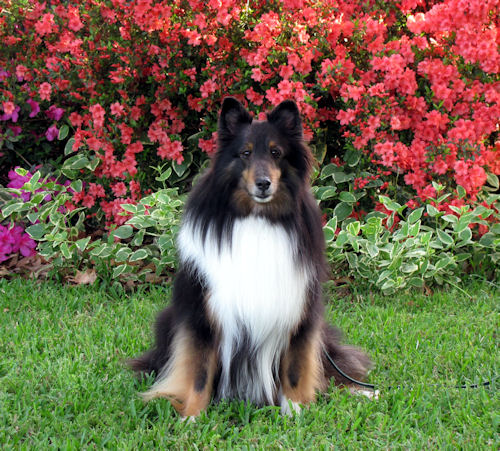 Creekside's Lady Chevelle, CGC, RN
"Chevy"
9/24/2004 ~ 11/23/2017

Chevy finished her RN in Greenville 7/31/11. Way to go Chevy!