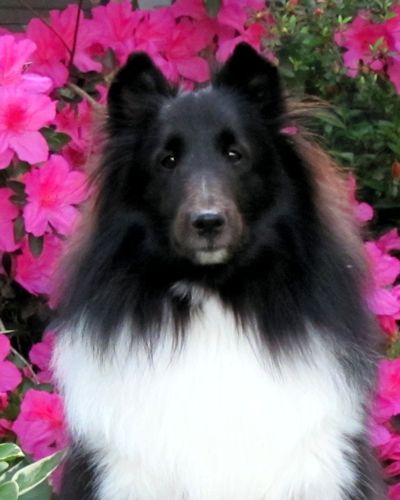 Gayle is a very special sheltie and is my youngest son's best friend.

She is that rare sheltie that has a 'no nonsense' mental attitude with a Border Collie's work ethic.

Yet, she loves to sleep on the sofa & eat your popcorn while you watch a movie!
She is a dream to work with as she easily learns new skills & by the second attempt, usually has it down pat.

She loves a challenge and want to work everyday.

She has been known to correct 'her' handler in the obedience ring when she thought I was messing up her performance!
I made the decision very early on to spay her, as her coat is very, very incorrect. It is as soft and silky smooth as I have ever felt on any dog, let alone a sheltie. It constantly snarls & knots with the least breath of wind. But she has a heart of gold, a beautifully correct temperament and fabulous work ethic. Those are still not enough to over come her conformation faults.
| | | | |
| --- | --- | --- | --- |
| Whelped 5/23/2007 | | Conformation Height 16 1/4' | Obedience Jump height 12" |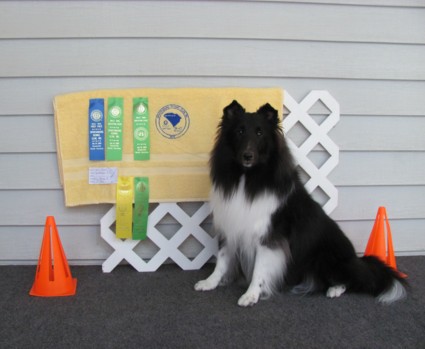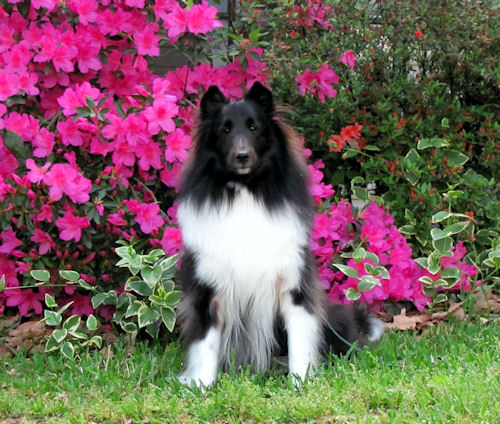 Okay, I'm ready. What are going to do?

But, Mom, Daddy has the cheese over here.